PRODUCT CHARACTERISTICS
A little chair to play with, to eat and to rest ... And it grows with the baby! The toys keep the baby entertained, helping to improve the senses. Soothing vibrations and reclining seat help to reassure the baby. Easy to change. It is to use from baby to older, with 18 kg.
Weight limit: 18 kg (40 lbs) (18 kg)
Functions
• To use since baby!
• The folding stand and reclining seat help feed and sleep
• Toys stimulate baby's senses
• Deep seat with soothing vibrations for newborn babies
• The toy bar is easy to remove.
• Easy to convert
• Removable, Machine Washable Quilting
• 3 Point Container
• Works with 1 D battery
• battery not Include


Product Video:
The Fisher-Price Infant-to-Toddler Rocker in this is just right for growing babies. It's a reclining infant seat with a fold-out kickstand that makes it great for feeding. Adjust the seat upright so baby's movements create a rocking motion, while stimulating toys and music are there for baby to enjoy. For naptime, you can remove the toy bar and switch on calming vibrations. And as your child grows, this product becomes a toddler rocking chair for children up to 40 lbs (18kg). The seat pad is machine washable and dryer safe.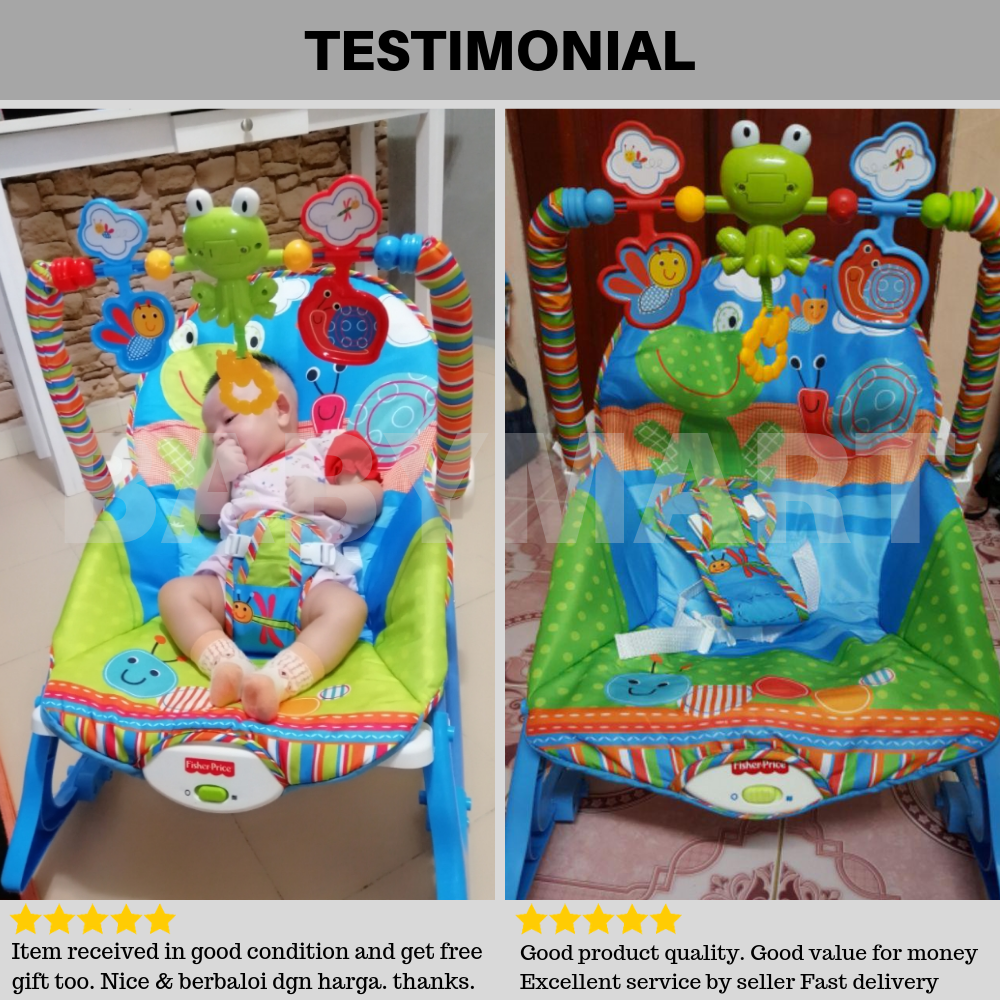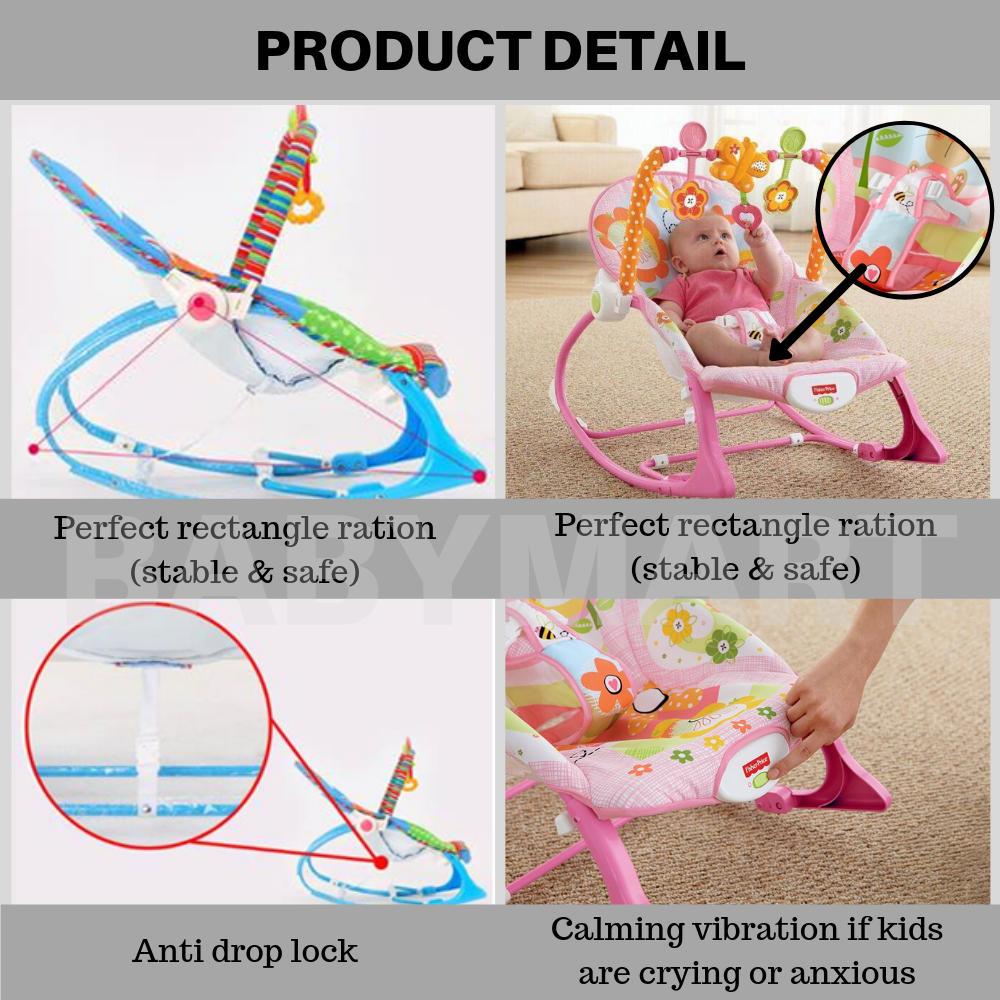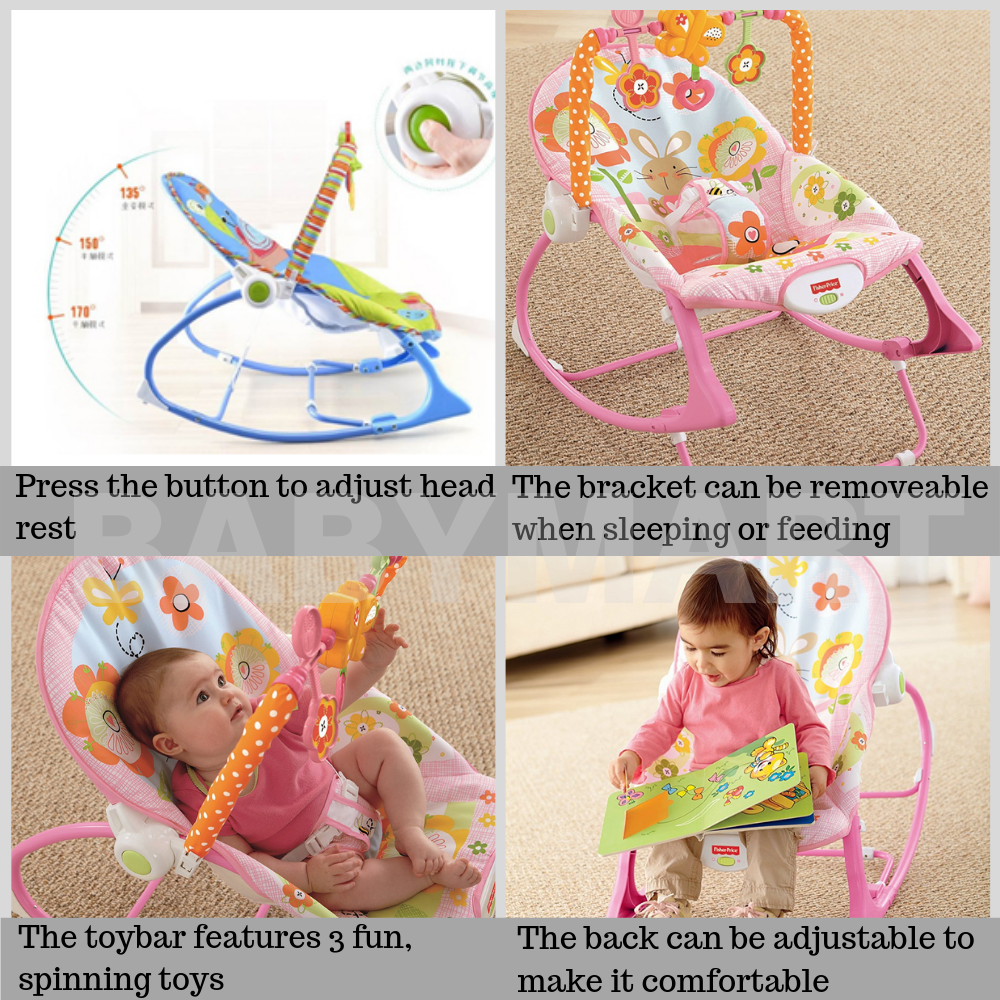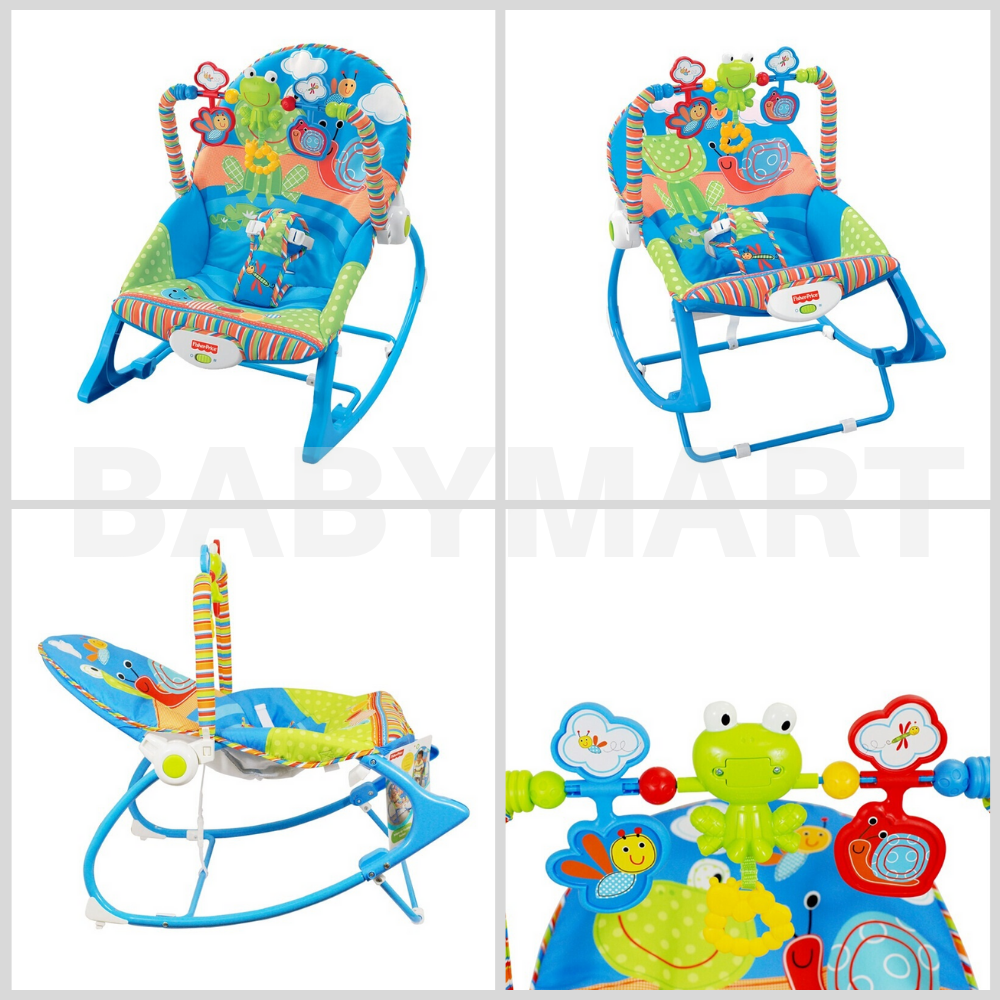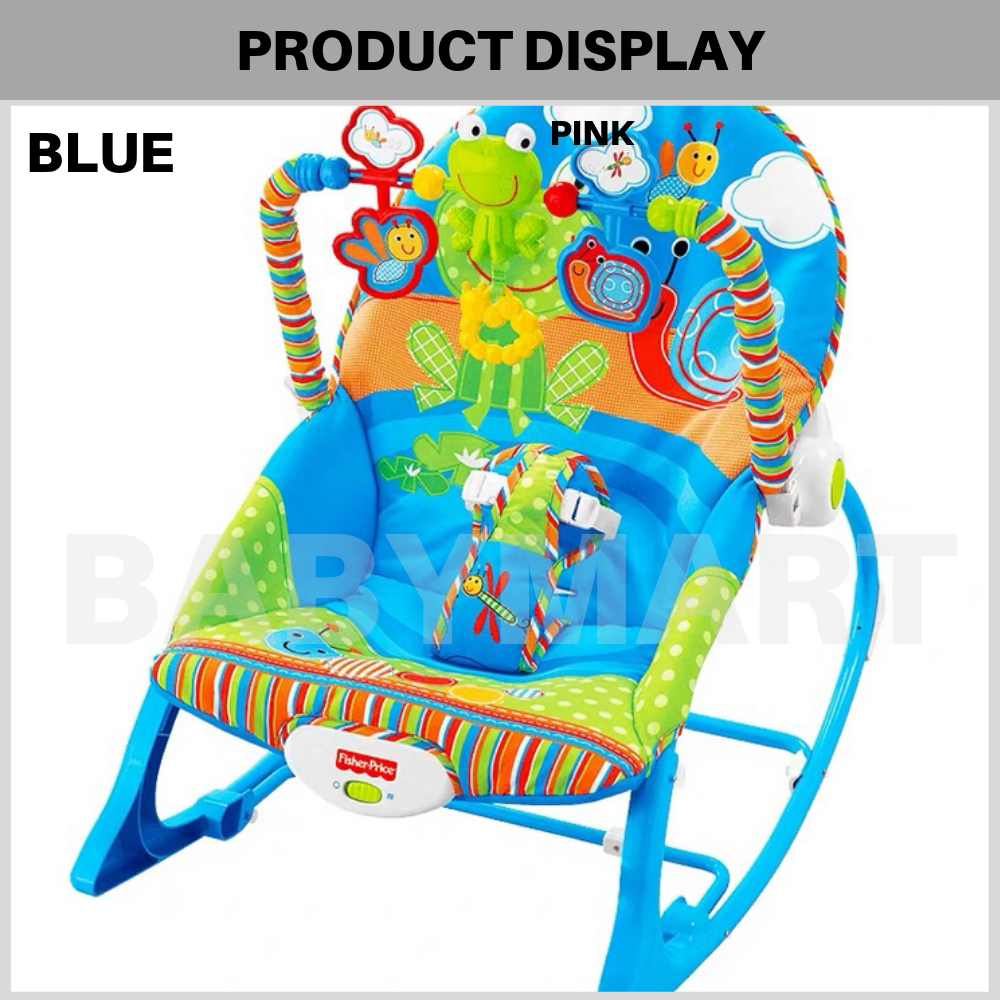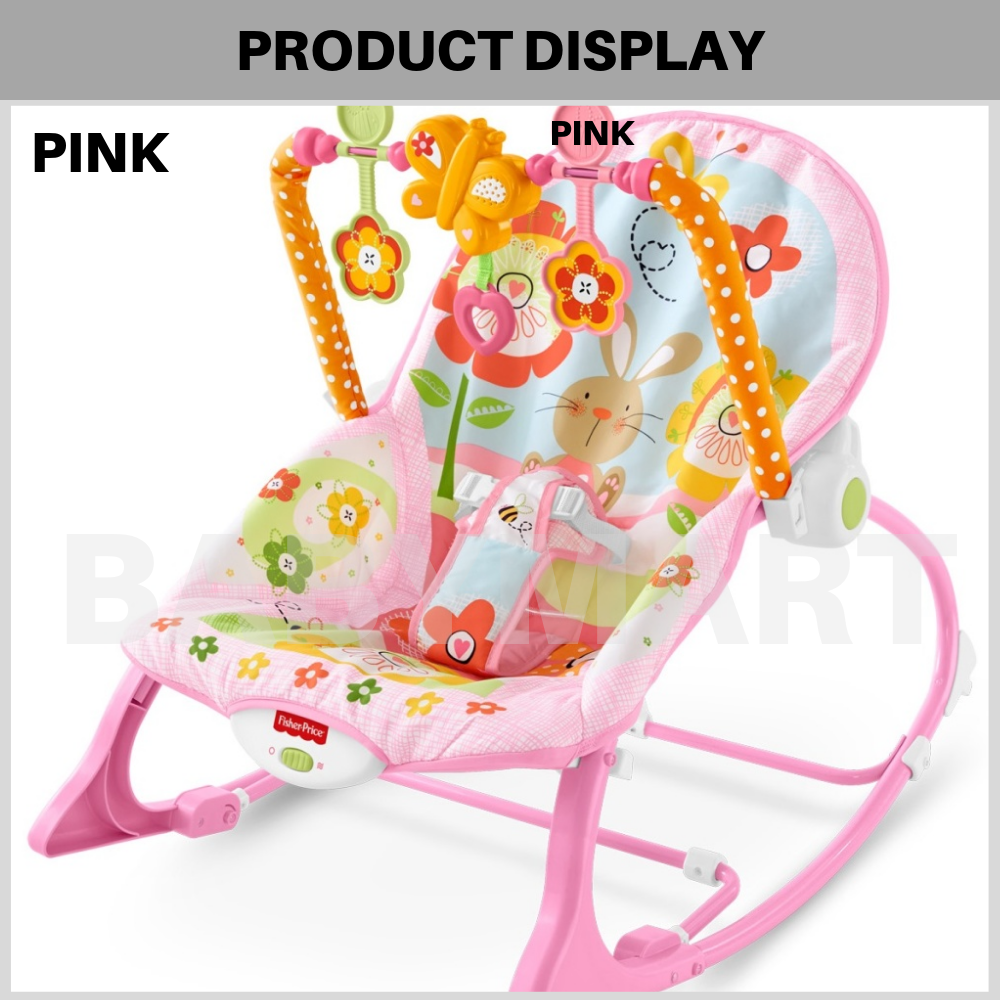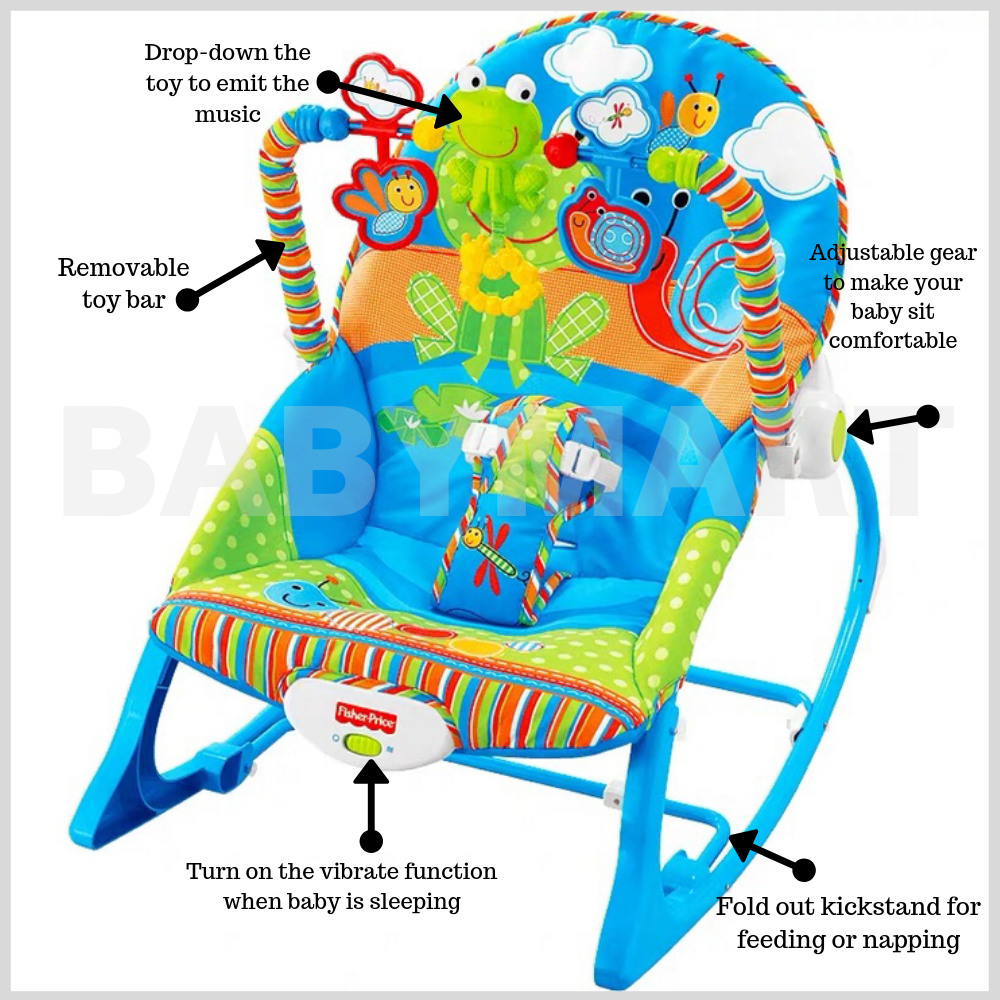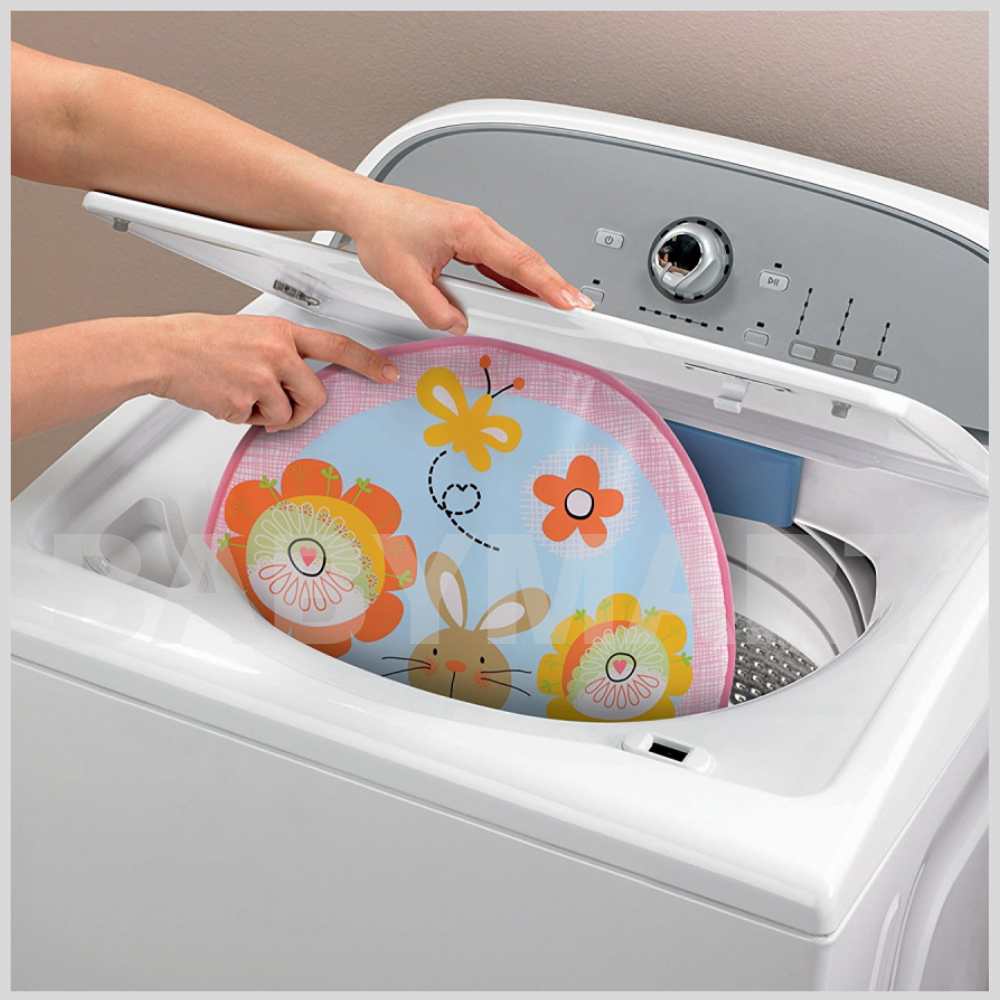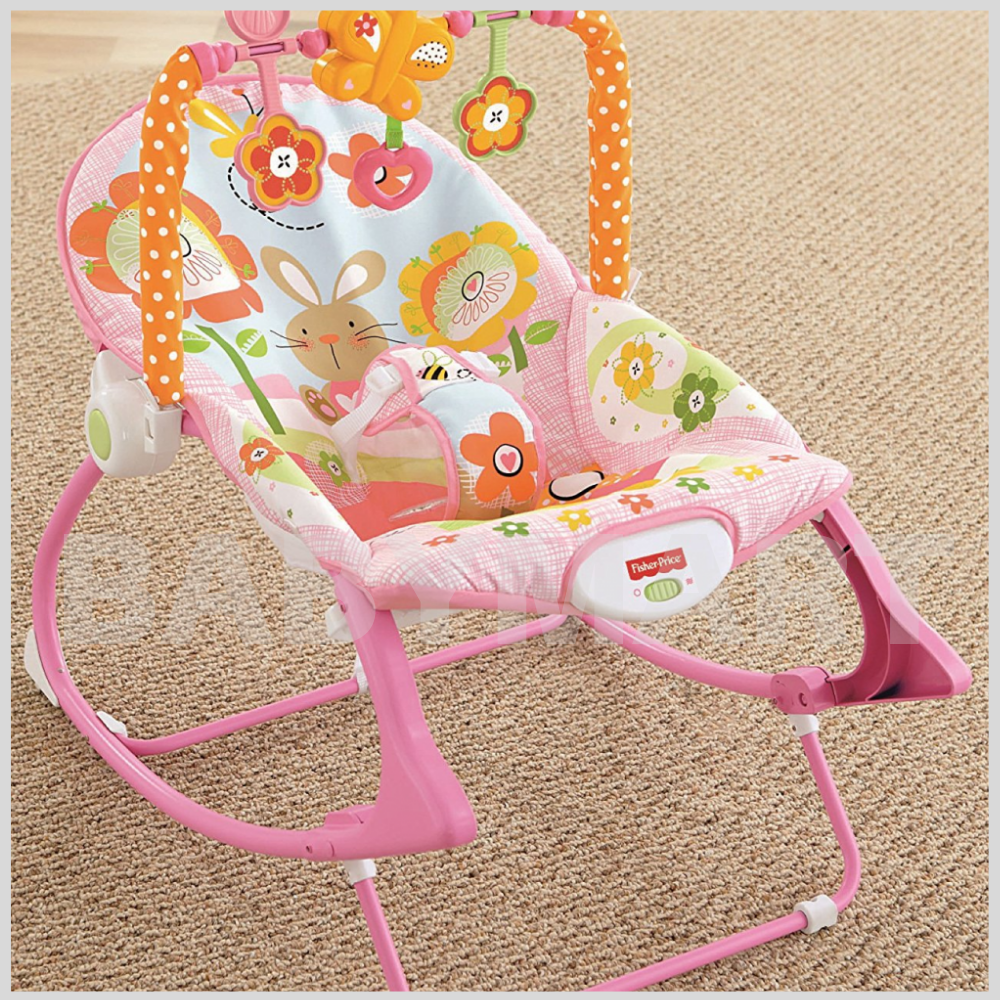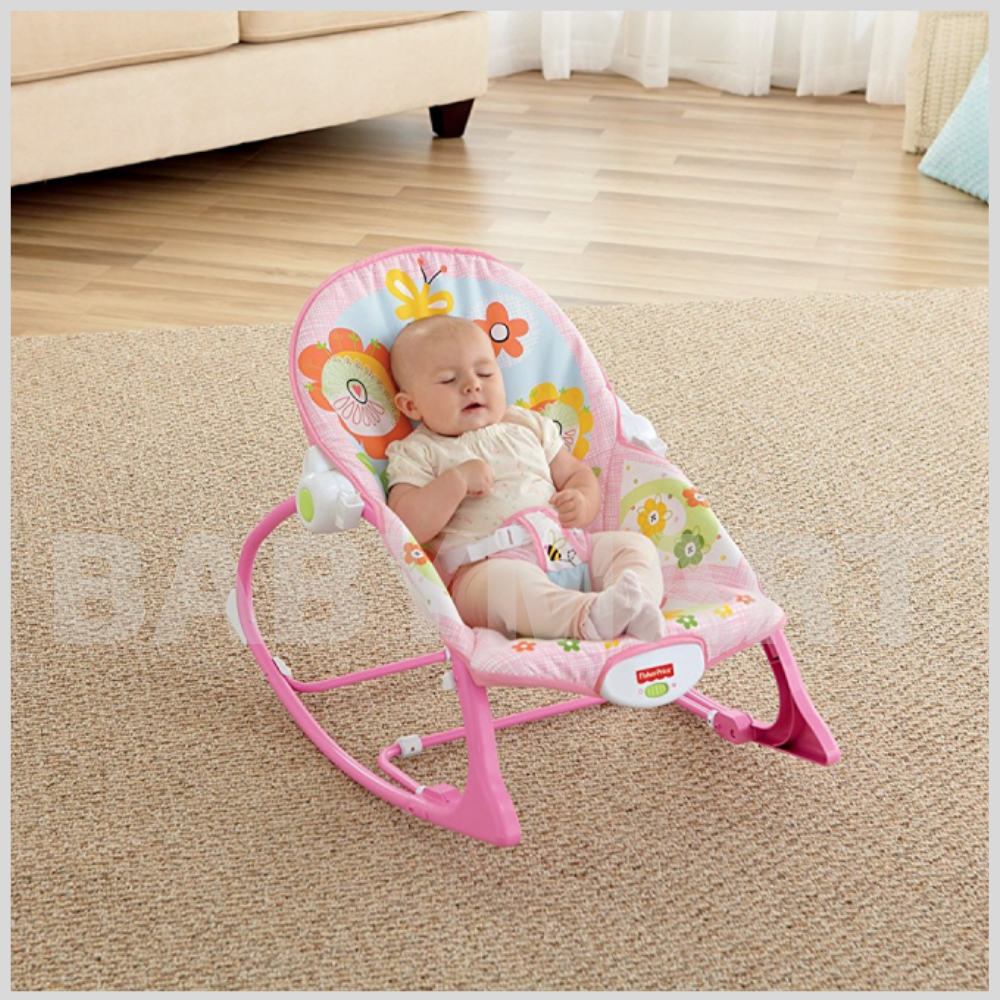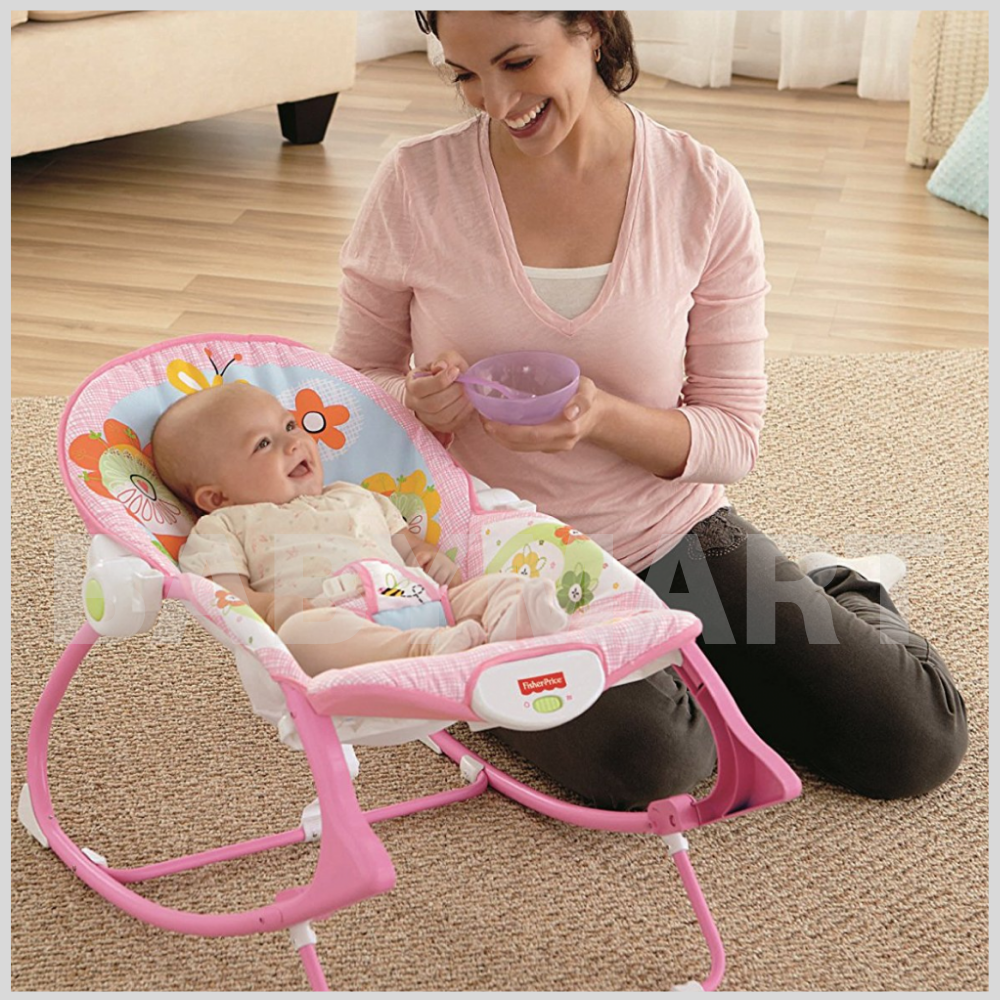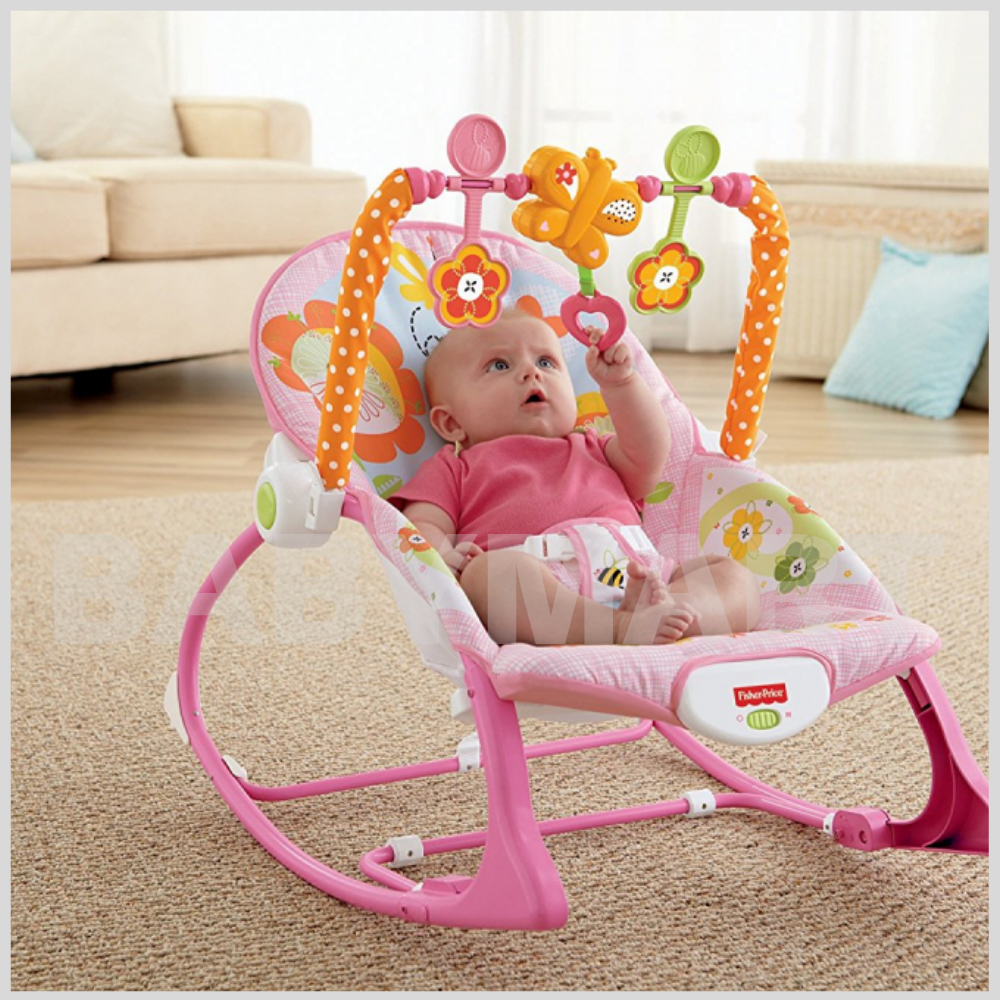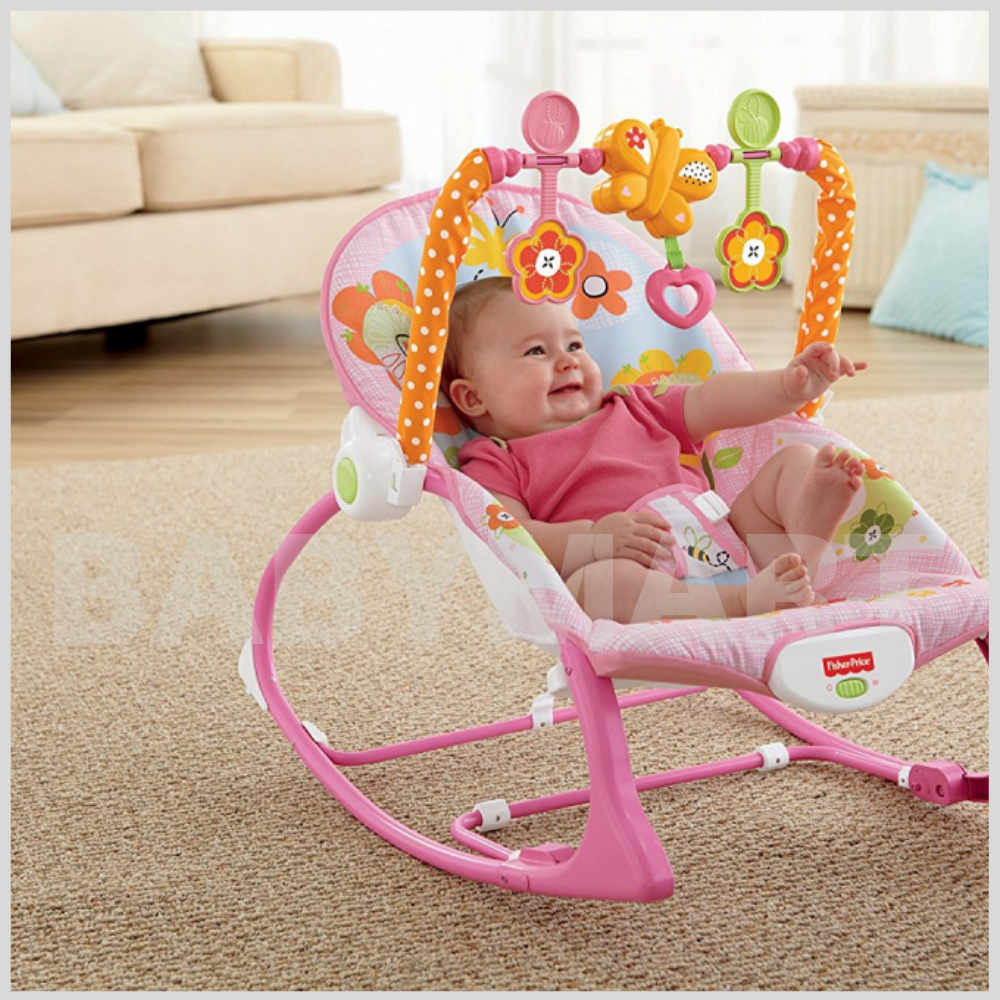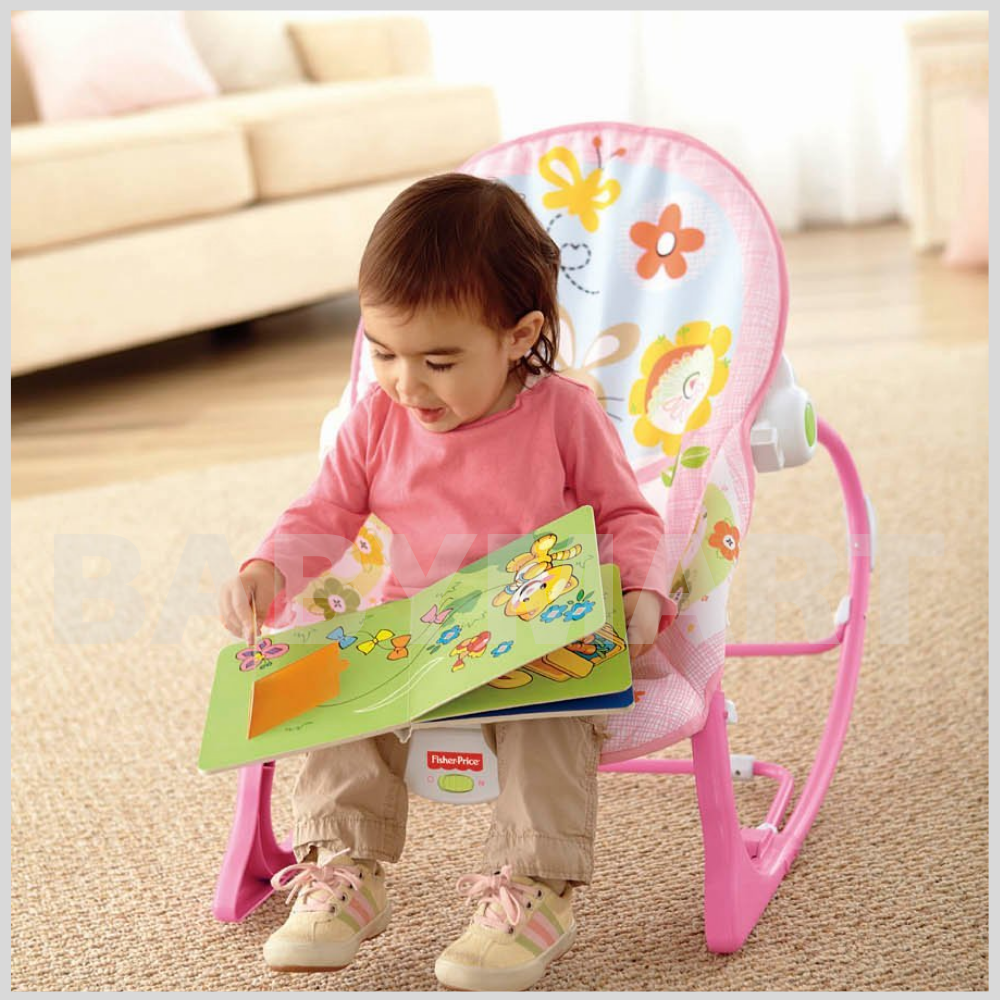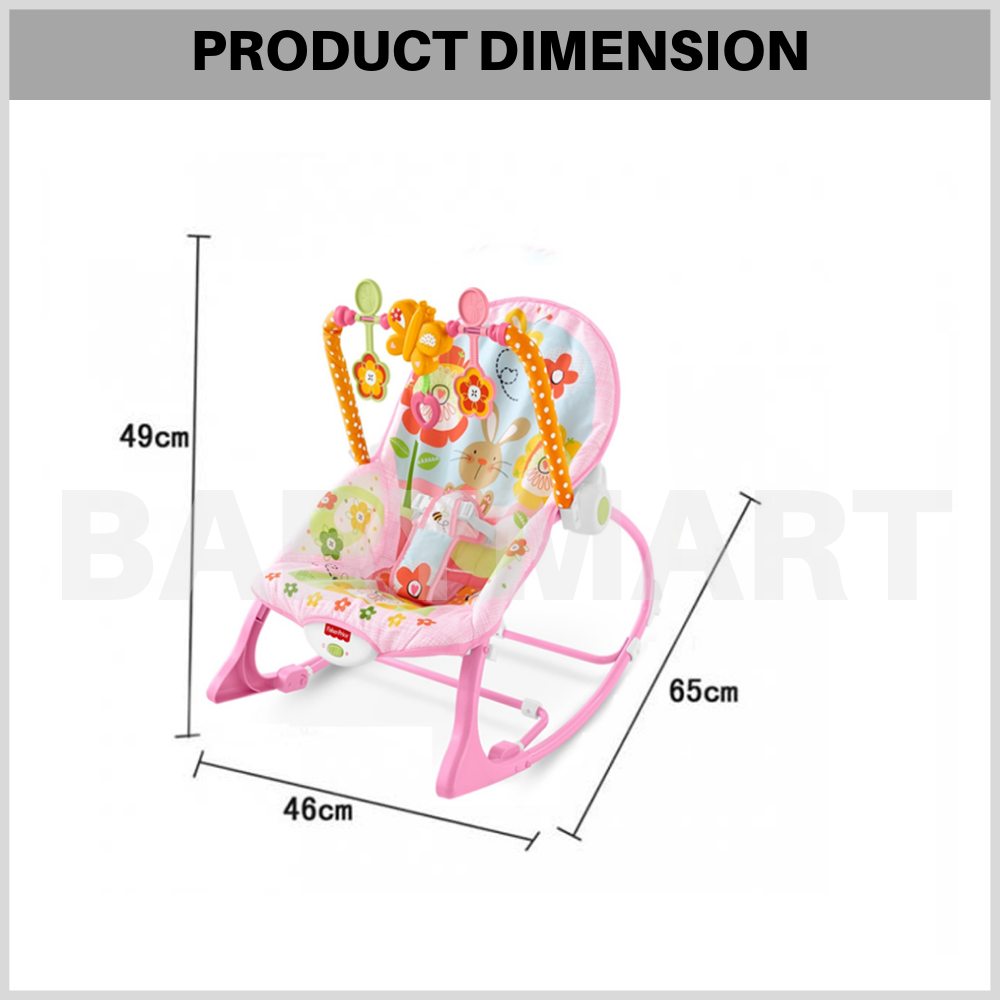 Fisher-Price Infant to Toddler Rocker Sleeper / ibaby